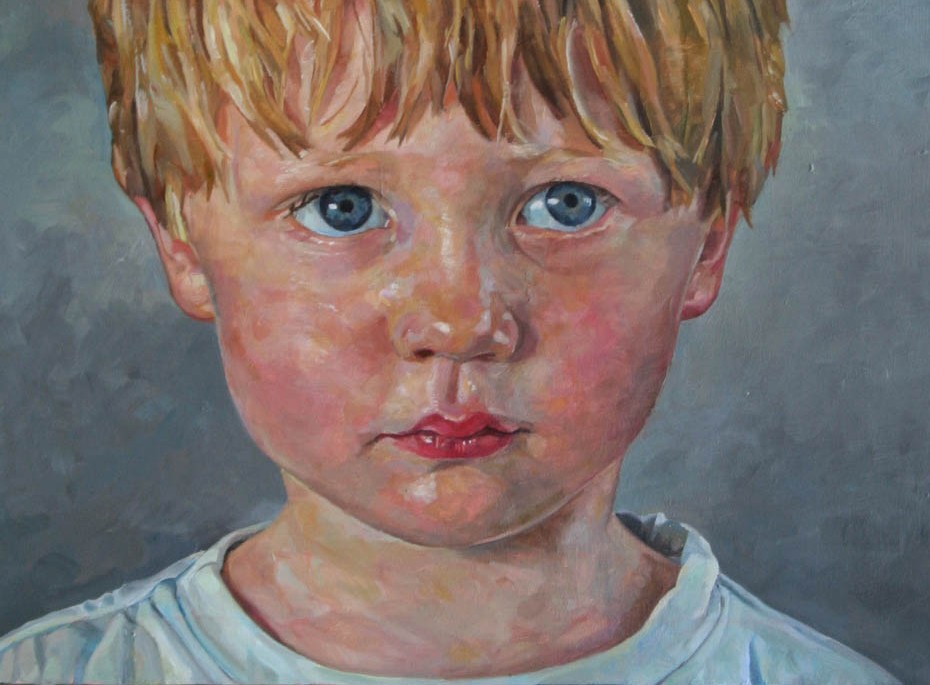 Commissioning a portrait  couldn't be easier. Simply email info@annawimbledon.co.uk or call 07967 153 303 to start the process.
We will discuss exactly what you would like from your portrait – its size, configuration, background and so on. Of course these variations mean that the price of a portrait varies considerably and we will discuss this too (see Pricing, below for a rough guide). The length of time a portrait takes to complete depends on its size and complexity. Please allow at least two months.
Anna says, "I try to make the whole experience as relaxed as I can.  This works well with both children and with older subjects too as it's important for them to enjoy the whole process. I don't get subjects to sit for hours as it feels too formal. Instead, once someone has commissioned me, I come to their home, get to know them and then just observe, making some drawings, taking a few photographs and looking closely at skin tones, eyes, and expressions.  I then work up the portrait in my studio, perhaps revisiting to ensure I get it just right".
Pippa Johnston was thrilled when Anna agreed to paint her three children. "I'd seen Anna's work and was incredibly impressed. I never thought I'd be someone who would commission a portrait, but Anna's approach was so informal, engaging and fun that my children didn't really notice they were being observed.  When Anna showed me the resulting paintings I was absolutely delighted. To have these wonderful portraits for the equivalent of a family skiing holiday is remarkable – and they will last much longer".
PRICING
Oil Portraits on canvas or board from £2,000 – £20,000.
The price of a portrait is dependant on the amount of people in the portrait, how much of the sitter is included, the size of the painting and the complexity of the composition. The price does not include framing.
We'd be delighted to discuss prices for commissions to suit your requirements.
info@annawimbledon.co.uk
07967 153 303